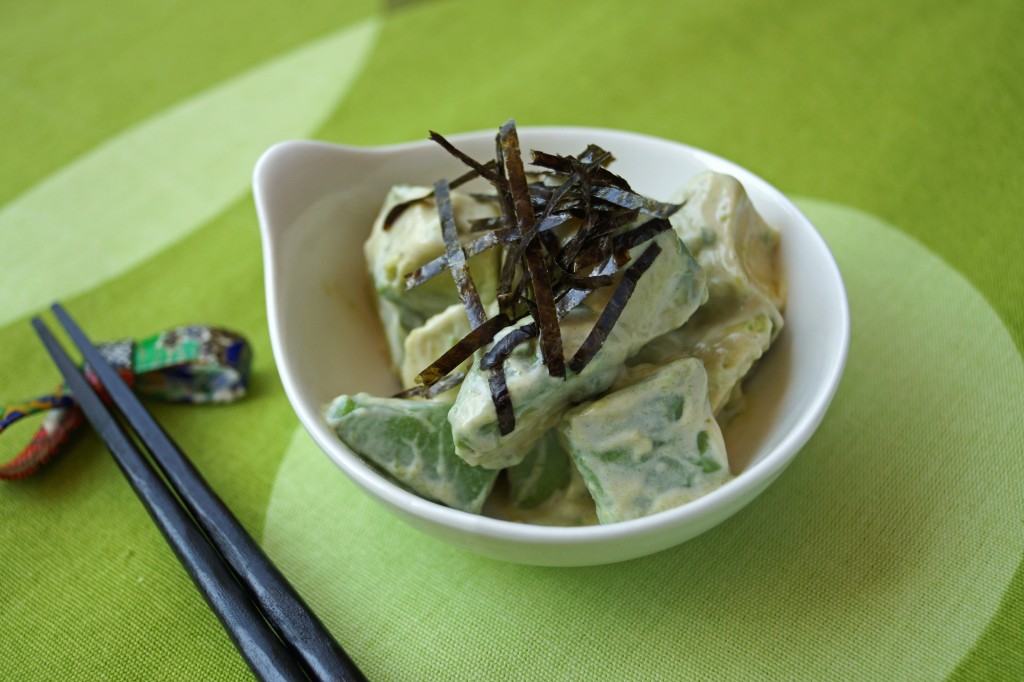 If you want one more little dish for your dinner, this may be it!  A quick and easy side dish salad, but with a little kick from Wasabi.
Avocado and a Wasabi mayo sauce make an unusual match.  If you are not sure about the hotness, go easy on the amount of Wasabi paste.  If you like the zing, go for more.
We have another salad using Japanese mayonnaise dressing, Potato Salad.  If you like this Avocado Salad, come and take a look our Potao Salad video, too.
Copyright © 2012 - Japanese Cooking 101. All rights reserved.