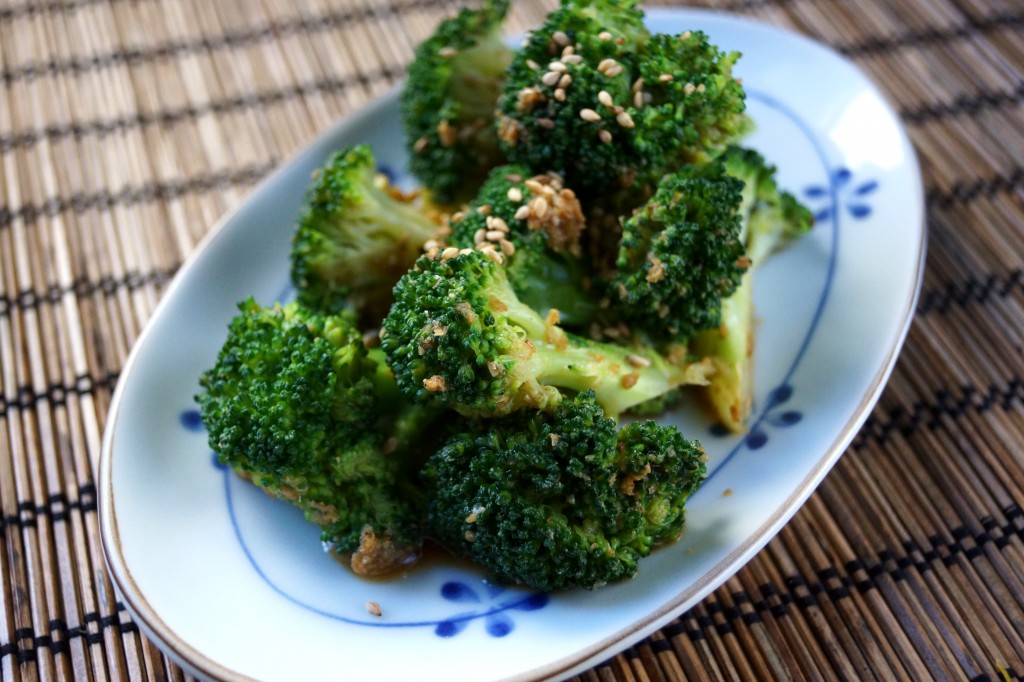 Sesame Sauce is a very convenient seasoning for vegetables.  It is quick and easy to make. Then just mix with your favorite steamed or boiled veggies.  It is also very healthy because there is no added fat or oil in it.   When you eat salads, a lot of the time, the dressing is the problem for healthy eating.
Broccoli is one of the super vegetables, and you would like to eat a lot, but maybe not plain.  Instead of cheese or butter, use this Sesame Sauce, and it doesn't add very much calories.
We also have Green Beans and Sesame Sauce Recipe and Spinach with Sesame Sauce.  If you like this recipe, check out the others too!
Broccoli with Sesame Sauce Recipe
Ingredients
1/2 lb broccoli
1 Tbsp soy sauce
2 tsp sugar
1 Tbsp roasted sesame seeds, ground
roasted sesame seeds for garnish
Instructions
Cut broccoli into small florets.
Steam or cook broccoli in boiling water for 1 1/2 minutes.
Grind sesame seeds, and mix with soy sauce and sugar in a bowl.
Mix sauce and cooked broccoli.
Sprinkle sesame seeds on broccoli.
http://www.japanesecooking101.com/broccoli-with-sesame-sauce-recipe/
Copyright © 2012 - Japanese Cooking 101. All rights reserved.