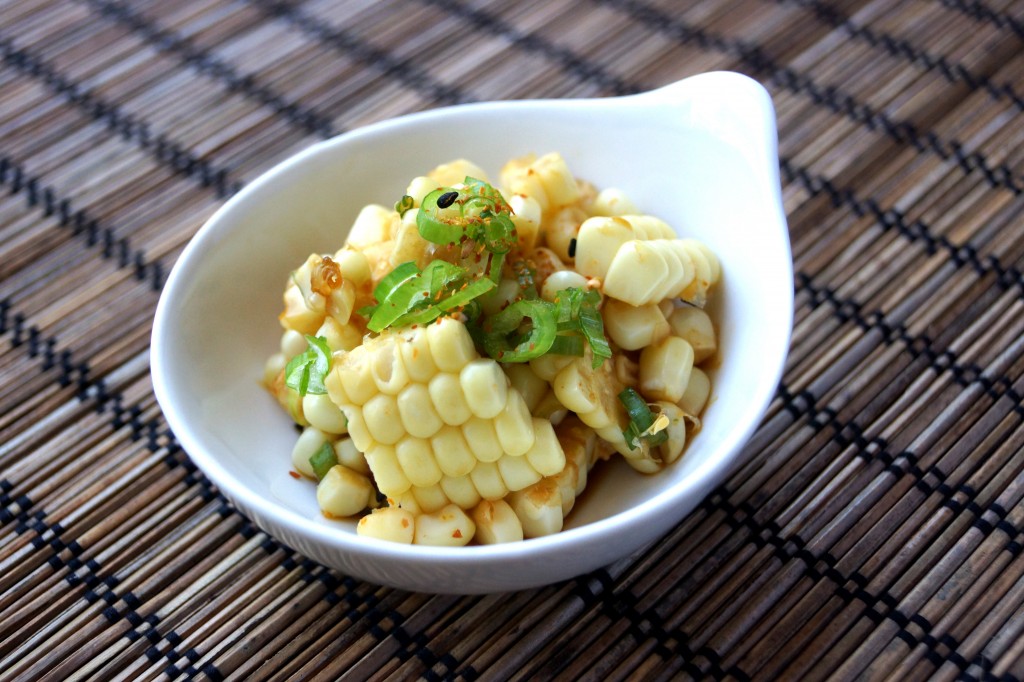 Summer is a great time to eat fresh corn.  Sweet and crispy.  Here I made a very simple and easy fresh corn salad with a Japanese twist.
Ponzu Sauce is a tangy sauce which is great for meat, tofu, and vegetables.  Ponzu Sauce works as a salad dressing without any oil, and that is very healthy.
Sweet corn also goes well with the spiciness of Shichimi hot chili pepper.  If you don't have it or don't like the heat, just omit it.
Corn Salad with Ponzu Sauce Recipe
Ingredients
3 cobs of corn
3 Tbsp Ponzu Sauce
1 Tbsp chopped green onions
Shichimi red pepper
Instructions
Cook corn in boiling water for 2 minutes and cool. Remove the corn kernels by slicing down the cobs to cut the kernels from the cobs.
Mix all the ingredients together. Refrigerate for 30 minutes.
http://www.japanesecooking101.com/corn-salad-with-ponzu-sauce-recipe/
Copyright © 2012 - Japanese Cooking 101. All rights reserved.