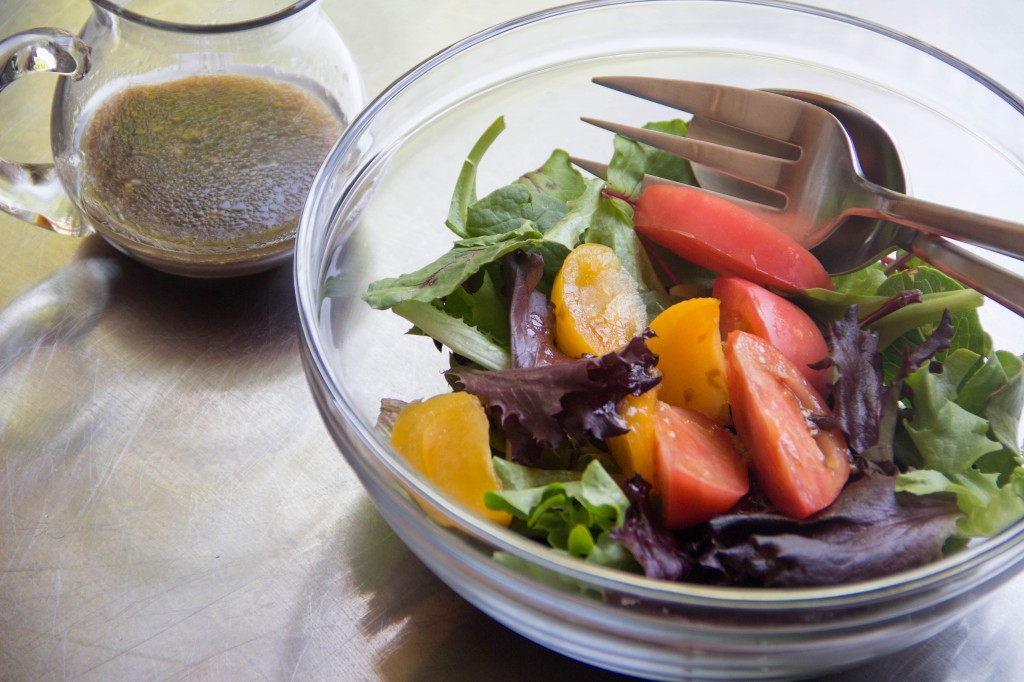 I love the taste of fresh ginger.  Tangy, juicy, and a little spicy this root tastes really good especially when it's freshly grated and mixed with soy sauce.  We use the soy sauce and ginger combination in many types of dish such as grilled meat, tofu, or dipping sauce for cold noodles.  Salad dressing is also a great way to enjoy the full flavor of ginger and soy.
All you need to do to make this scrumptious dressing is to peal and grate fresh ginger and combine all the ingredients .  You can add some sesame seeds and sesame oil to make it even more flavorful, but it's optional.  Garlic is also an option but I like it with just a tiny bit for a kick (not too much.)  Please don't substitute fresh ginger with powdered one.  It's just not the same!
Pour the dressing over simple greens or with some grilled seafood or tofu.
Ingredients
2 tbsp rice vinegar
1 tbsp soy sauce
1 tbsp vegetable oil
1 tsp honey
1 tsp fresh ginger (peeled and grated)

Optional

1/2 - 1 clove garlic (minced)
sesame oil (a drop)
sesame seeds
Instructions
Whisk all the ingredients in a bowl to mix well.
http://www.japanesecooking101.com/ginger-dressing-recipe/
Copyright © 2012 - Japanese Cooking 101. All rights reserved.