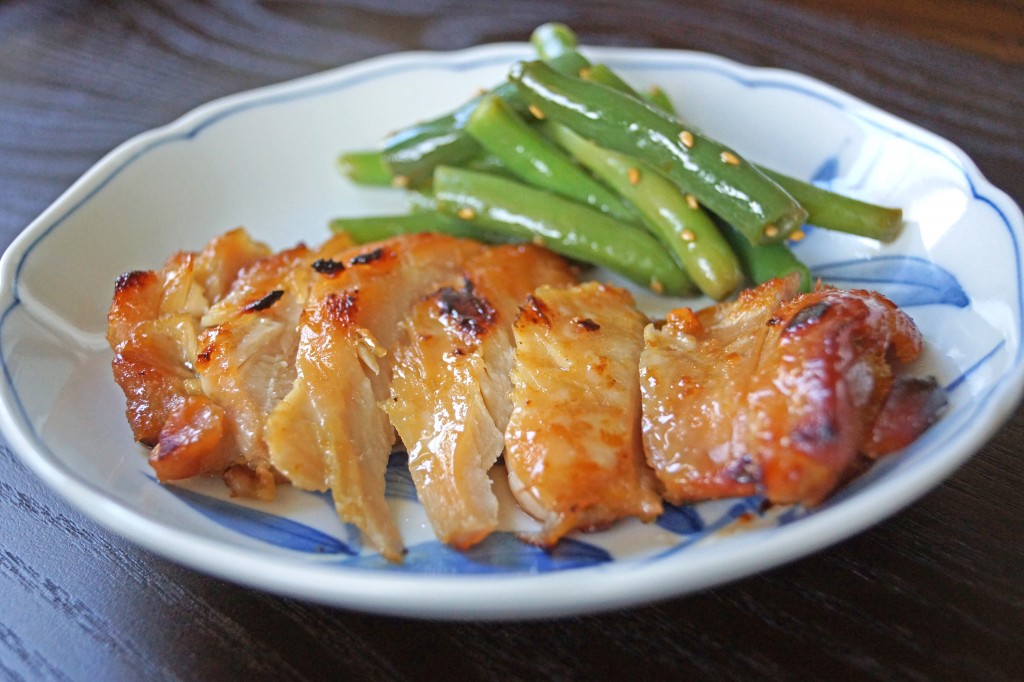 You bought Miso paste, but don't know what to do with it other than Miso Soup?  Here is an  idea for a meat dish using Miso.  Marinading with Miso makes chicken tender and flavorful.  And as usual, it is very easy to make!  Just start earlier in the day or the night before to have enough time to marinade the chicken.
If you'd like more detailed instructions, please watch our Miso Grilled Salmon video.  It has almost the same steps as this chicken recipe except the grilling time.
Miso Grilled Chicken Recipe
Ingredients
1/4 cup white Miso paste
3 Tbsp Mirin
2 Tbsp Sake
1 Tbsp sugar
1 Tbsp soy sauce
4 chicken thighs
Instructions
Mix Miso, Mirin, Sake, sugar, and soy sauce in a bowl. Marinade chicken thighs in Miso mixture for at least 3 hours, or overnight.
Preheat oven to 425F. Wipe marinade liquid well from chicken and place chicken on oiled aluminum foil spread over a sheet pan.
Bake for 15 minutes, turn over and bake 10-15 minutes more until cooked through.
http://www.japanesecooking101.com/miso-grilled-chicken-recipe/
Copyright © 2012 - Japanese Cooking 101. All rights reserved.