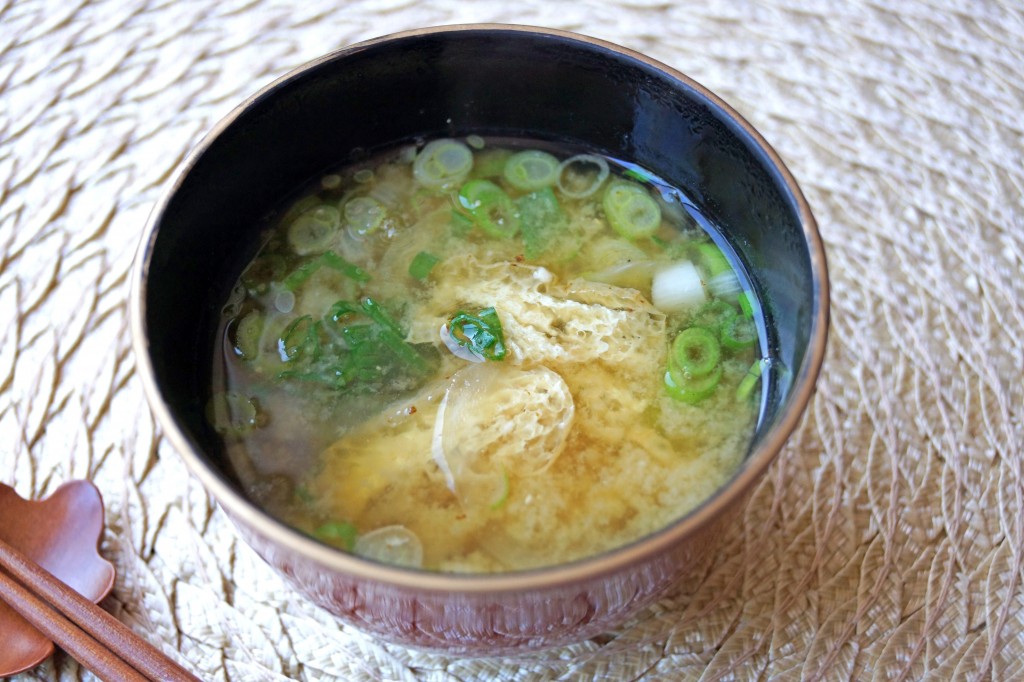 A lot of people have miso soup every day with meals in Japan.  Because of that, there are many variations.   Most of the time there are no particular recipes since they just use whatever ingredients are on hand.
I had some leftover aburaage (deep fried tofu) and onions in my fridge, so I made this.  If you would like to know how to make miso soup in more detail, please watch our Miso Soup video.
Aburaage and Onion Miso Soup Recipe
Ingredients
Instructions
Cut Aburaage in half, then cut into thin strips. Slice onion very thinly.
Boil Dashi. Add Aburaage and onion to Dashi and cook until onion becomes tender.
Reduce heat to low and dissolve miso paste in the Dashi. Take care not to boil.
Add green onions and remove from heat.
http://www.japanesecooking101.com/miso-soup-with-aburaage-and-onion-recipe/
Copyright © 2012 - Japanese Cooking 101. All rights reserved.