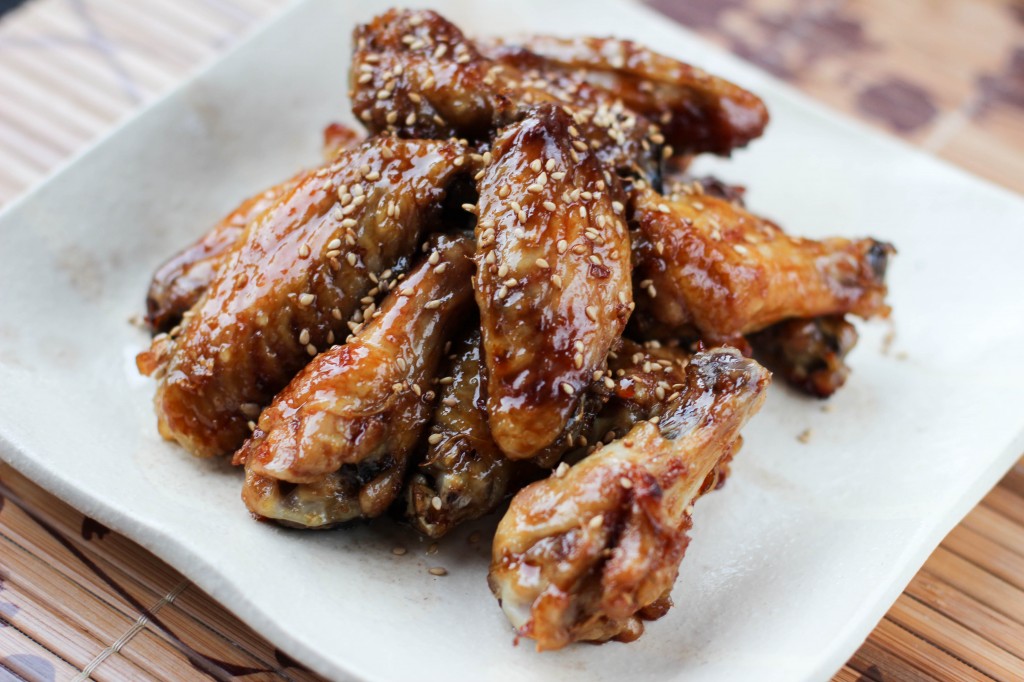 You may know this already from our Chicken Teriyaki recipe, but Teriyaki is not the name of the sauce but rather a cooking method used in Japanese cuisine.  Meat or fish is grilled and basted with sauce for a nice shine, or it can be cooked and mixed with the sauce in a frying pan.
The sauce used for Teriyaki is usually the mixture of sugar, soy sauce, sake and/or mirin.  While more and more retailers carry sake and mirin for cooking in many parts of the world these days, one of the most frequently asked questions to us is "Can I skip sake?" or "What's the substitute for Mirin?"  While we try to avoid unneeded and complicated ingredients to make it easy for everyone to enjoy Japanese food at home, sake and mirin are essentials in many of our recipes.  Teriyaki is definitely one of them.
Since I often say, "If you don't want to use sake, skip it!" I decided to test my own words and try making Teriyaki without sake or mirin today.  I used pineapple juice instead!  It helped to thin the soy sauce and sugar mixture and yet added some sweetness.  I know pineapple juice is not a true substitute for sake or mirin in other dishes probably,  however for chicken wings it worked!  Pineapple juice is not an unusual ingredient to marinade meat anyway, and who doesn't want to drink up the leftover juice after making the sauce!
Since chicken wings are tiny, marinading is not really needed.  I simply rubbed some grated ginger and garlic with a bit of salt while preheating the oven.  While the chicken is in the oven, I made a sauce.  Very easy!  The recipe can easily be doubled or tripled to feed a crowd.
Teriyaki Chicken Wings Recipe (No Sake or Mirin!)
Ingredients
1.5 pounds chicken wings (680g)
1 clove garlic (grated)
1 tsp ginger (grated)
1/4 tsp salt

Sauce

1/4 cup soy sauce (60ml)
2 tbsp sugar
1/4 cup pineapple juice (60ml)

Topping (optional)

toasted sesame seeds
Instructions
Preheat oven to 400F (205C.) Rub grated garlic and ginger and salt on the surface of the chicken and set aside while preheating the oven.
Place chicken on the baking sheet covered with aluminum foil and cook in the oven for 40 minutes.
While chicken is in the oven, mix all the ingredients of the sauce in a small pan and boil for 8-10 minutes until the sauce gets thickened a bit.
Brush sauce over cooked chicken and put them back in the oven for another 5 minutes. Repeat brushing another layer and cook for another 3-5 minutes.
Serve on a plate and sprinkle on sesame seeds.
http://www.japanesecooking101.com/teriyaki-chicken-wings-recipe/
Copyright © 2012 - Japanese Cooking 101. All rights reserved.