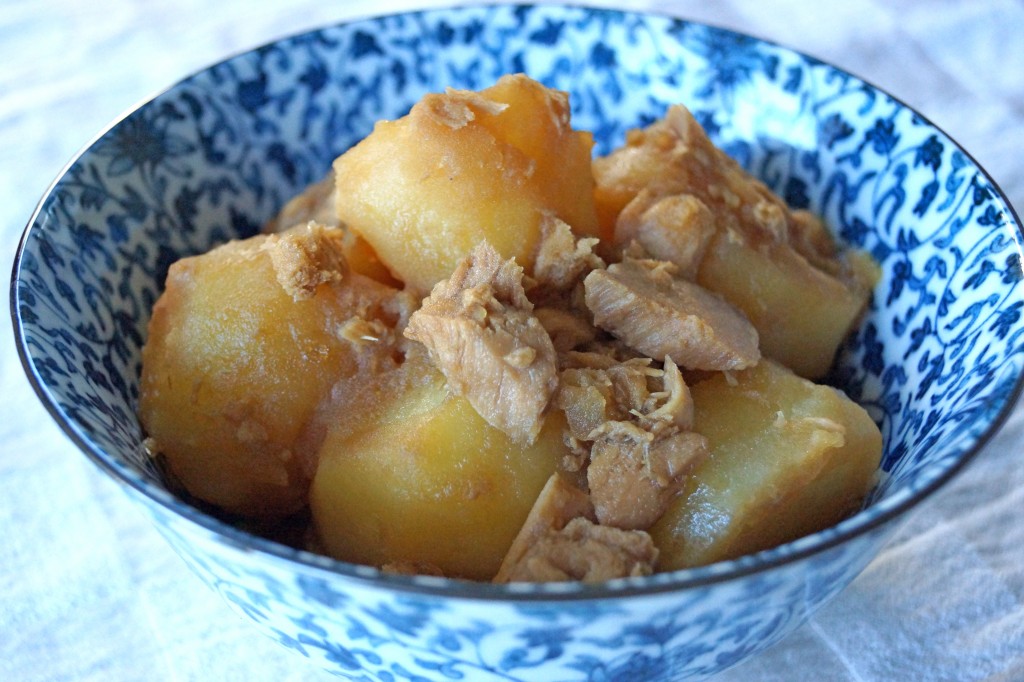 Tuna-jaga is a variation of Nikujaga, but instead of beef and all the usual other vegetables, here it's just a can of tuna and potatoes in this dish.  It is incredibly easy to make but still an excellent side dish for your dinner.
The recipe and photos below show how to make Tuna-jaga. You can also watch our Nikujaga video for more details.
Ingredients
4 medium potatoes, peeled
2 cups water
1 can tuna
2 Tbsp sugar
2 Tbsp soy sauce
2 Tbsp Sake
Instructions
Cut potatoes into 3-4 pieces.
Put potatoes and water in a pot and cook covered at medium heat for 10-15 minutes until potatoes are tender.
Add tuna, sugar, soy sauce, and Sake. Stir and cook uncovered for another 10-15 minutes.
Cover and let it cool for 30 minutes.
http://www.japanesecooking101.com/tuna-jaga-recipe/
Copyright © 2012 - Japanese Cooking 101. All rights reserved.