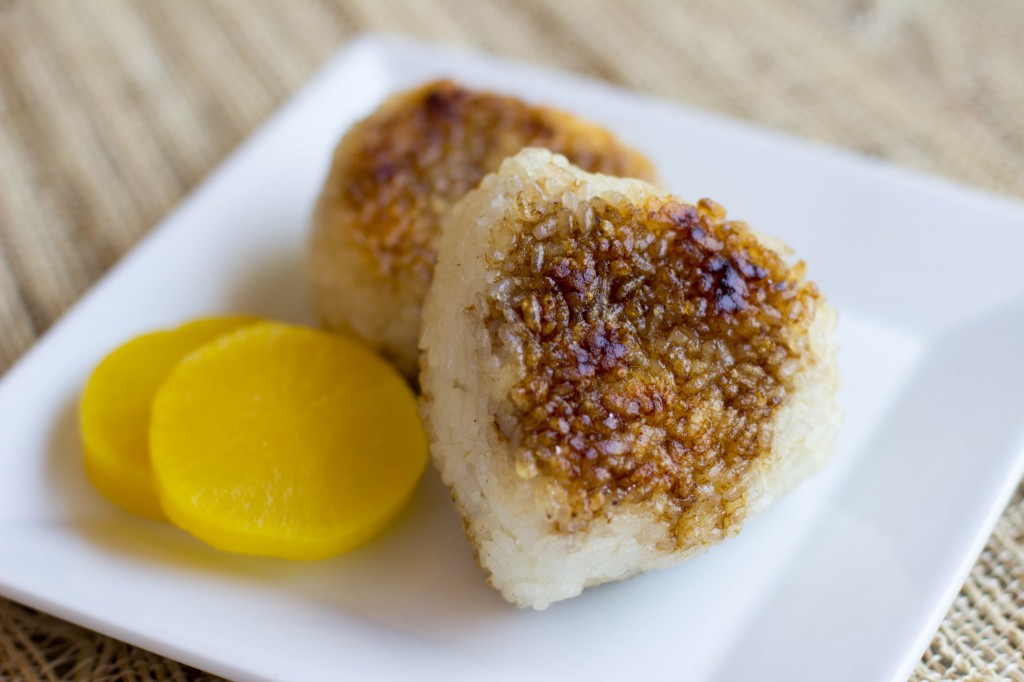 If you have made Onigiri (rice ball) before, add one more step and try Yaki Onigiri, crunchy grilled rice ball.  The recipe can be as simple as placing the rice ball on the grill and brush with soy sauce when browned.  Here, I even made it more simple by browning Onigiri using frying pan.  Butter is not commonly used for Yaki Onigiri, but who doesn't like the flavor of melted butter with soy sauce?  It's so good!
If you have never made Onigiri before, I recommend that you watch our Onigiri recipe video first.  You don't need to use salt or even fillings when making Yaki Onigiri.  Nori seaweed is optional.  I usually skip it for Yaki Onigiri.  It's' a perfect little snack!
Copyright © 2012 - Japanese Cooking 101. All rights reserved.