Dashi is a very flavorful basic broth in Japanese cooking. It has a savory taste (umami) and is typically made from dried bonito flakes (Katsuobushi), dried fish (Niboshi) or kelp (Kombu).  It is a very important ingredient for traditional Japanese food. Dashi is used not only for soups such as Miso Soup, but also for a lot of boiled and flavored vegetables and stews.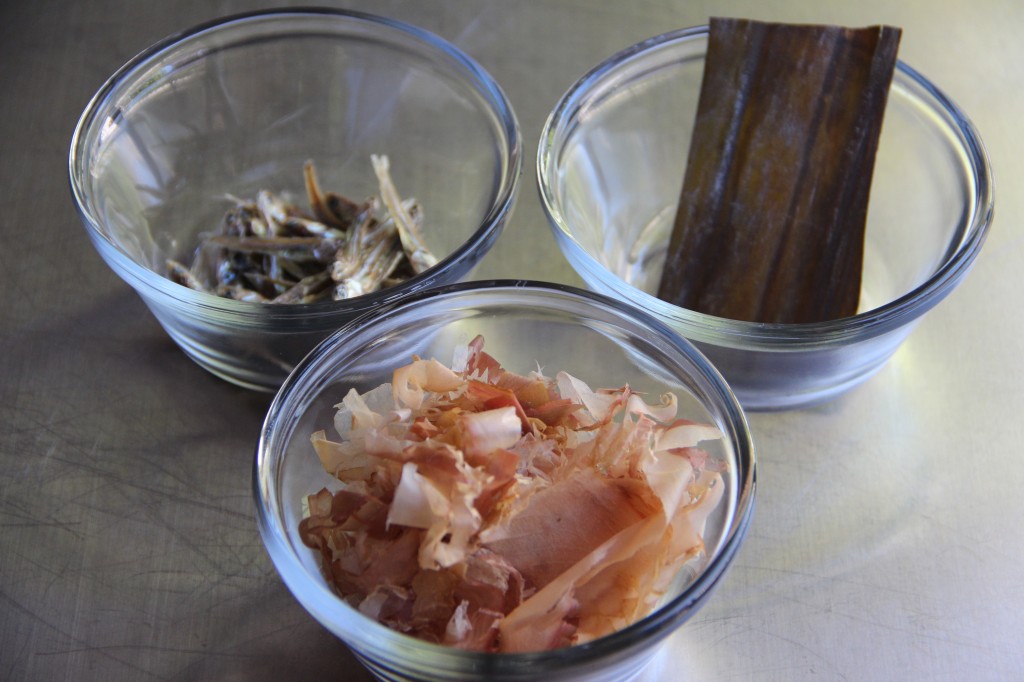 Katsuobushi, Niboshi, and Kombu are all easily found at Japanese markets or online stores.
Our simple Dashi recipe uses Katsuobushsi flakes.  We also have Ichiban Dashi recipe uses both Kombu and Katsuobushi.