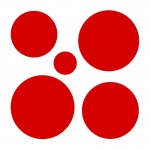 About this site:
Japanese food has become very popular outside Japan over the years.  One can find Japanese restaurants almost everywhere in the world.  In California where we live, you can find Sushi at supermarket delis and kids enjoy teriyaki chicken in school lunches.
Most of our American friends and families here love Japanese food served at restaurants, like sushi and tempura.  However, they really enjoy home-cooked, authentic Japanese meals even more!  Popular as it is, Japanese food is still not something most Americans make at home.  People might think it's too complicated to make or ingredients are not easy to find.
Our goal is to show how simple it is to make Japanese meals at home.  We create and test our recipes to be as easy as possible, yet as tasty and authentic as what we eat at home.  Many of our recipes include easy-to-follow video demonstrations.
About the authors:
Noriko and Yuko, the authors of this site, are both from Japan but now live in California.  They met in 2009 through their daughters who went to the same school.   They immediately became good friends (and so did their daughters).  Over countless trips to the playground together with their kids, Yuko and Noriko realized they love cooking and eating great food, and share a similar passion for home cooking using fresh ingredients.
In 2011, they started oishiiamerica.com ("oishii" means delicious).  The goal of this Japanese website is to introduce great tasting American food to Japanese people through recipes and blogs.  After hearing positive feedback on how tasty and easy it is to make American food at home, they realized that they should also show the world how simple and fun it is to make Japanese food, comfort food they grew up eating since childhood in Japan.
In March 2012, Noriko and Yuko launched a new site for English readers, japanesecooking101.com featuring fresh, simple, and tasty Japanese meals that can be prepared at home by everyone.  Noriko is a professionally trained pastry chef who enjoys cooking all kinds of foods.  Both Yuko and Noriko grew up watching their mothers and grandmothers prepare food at home.  They now create recipes based on those memories or their own years of experience cooking at home for their loved ones.  They know the flavors of true Japanese cuisine and comfort food.  Having lived abroad for a long time, they also know what it takes to make authentic Japanese food using various ingredients.
Noriko and Yuko hope their heartfelt Japanese recipes will become comfort food for many people around the world.
Contact:
For feedback on recipes and videos, please leave comments using the comment feature on this website or on Facebook or YouTube.
Noriko and Yuko can also be contacted via emails:
For general inquiries: info@japanesecooking101.com
Email Noriko: noriko@japanesecooking101.com
Email Yuko: yuko@japanesecooking101.com
Copyright:
The contents of this website, www.japanesecooking101.com, including all recipes, design, videos and images, are protected by copyright and are the property of Oishiiamerica and its authors. The names Japanese Cooking 101, www.japanesecooking101.com, and the logos used are trademarks of Japanese Cooking 101 and the authors. No content, including recipes, videos, images, and logos, may be used, copied, or otherwise reproduced without the express written permission of Japanese Cooking 101 and its authors.