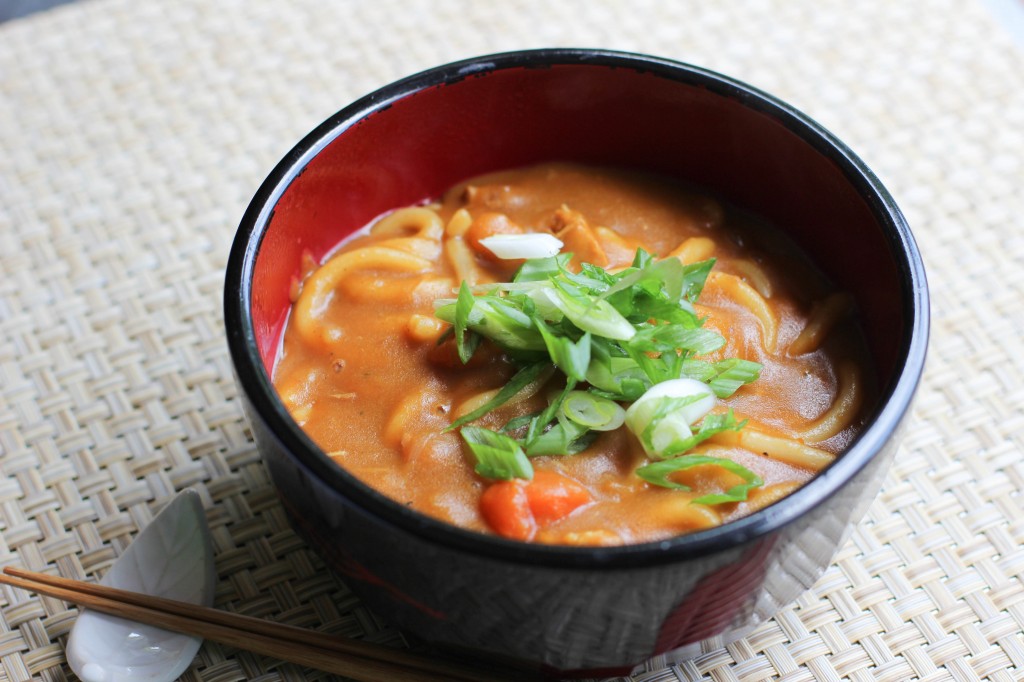 Curry udon is one of the most popular ways to use up leftover Japanese curry sauce.  It is certainly my favorite, and I look forward to eating curry udon every time I make Curry and Rice. It is almost like the joy of eating a turkey sandwich on the day after Thanksgiving here in America.  Some things just taste better the next day!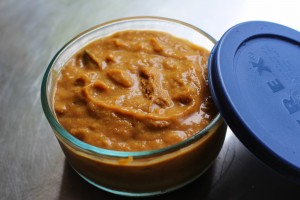 You may find it interesting to know that we use Dashi (fish broth) to thin the leftover curry sauce which is almost like thick gravy and usually with meat.  The meaty and lumpy sauce that resembles the western style stew is mixed with some delicate dashi broth.  Really?  Yes, and believe me, it works.  Since the sauce is watered down a bit with dashi broth, we usually add some sort of starch (using corn starch here) to thicken, and a bit of soy sauce can be added for flavor.
Next time you make Japanese Curry and Rice, save a cup of curry sauce to make the curry udon. You might even like it better than curry and rice!
If you have never made Curry and Rice before, watch our recipe video first.
Ingredients
Instructions
In a medium sauce pan, mix curry sauce and dashi broth and bring it to a boil. Add udon and simmer for a few minutes.
Mix corn starch and water in a small dish and add it to the sauce/udon. Continue to cook for another minute. Add soy sauce to taste.
Serve it in a bowl and top with sliced green onions.
http://www.japanesecooking101.com/curry-udon-recipe/
Copyright © 2012 - Japanese Cooking 101. All rights reserved.