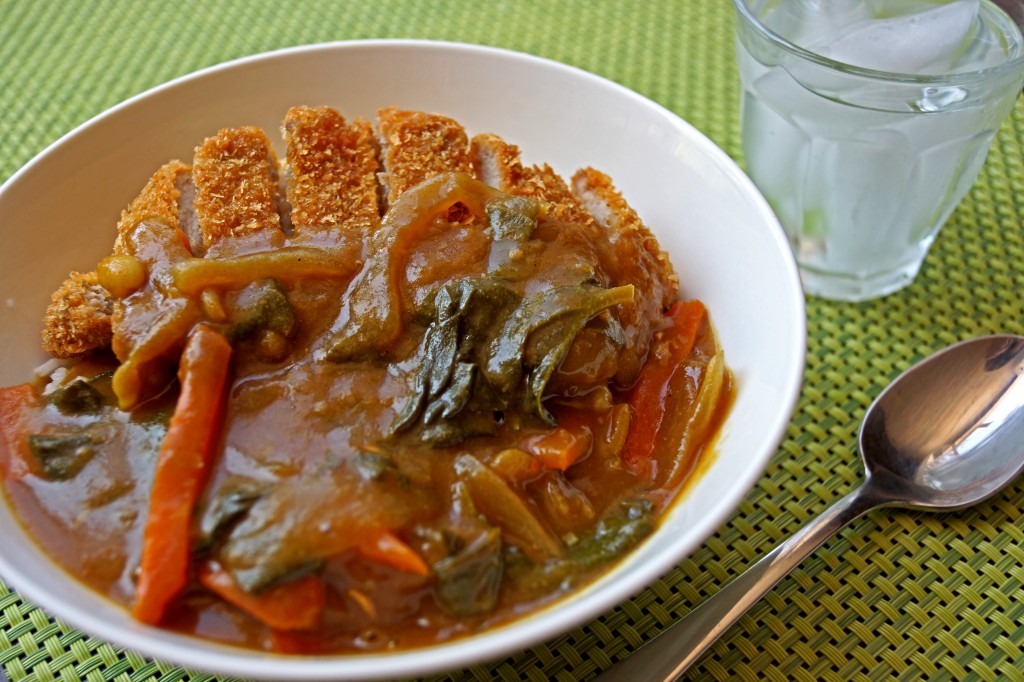 Katsu Curry is Curry and Rice with Tonkatsu (deep fried pork).  It is a very popular and staple dish on the menu at curry restaurants in Japan.  I don't know anybody who doesn't like it.  I'd love to eat Katsu Curry as often as I could, but also try very hard not to because it's such a "hearty" dish.  It's super yummy, but just don't eat this everyday 🙂
It's quite simple to make Katsu Curry, but there are 2 recipes you have to prepare;  Curry and Rice and Tonkatsu (deep fried pork).  Luckily, we have both recipes covered on our site.  Just watch our videos, and you'll have a great meal for yourself and your family and friends.
Ingredients
Instructions
Make Curry according to our Curry and Rice recipe. Let it simmer until ready.
Make Tonkatsu according to our Tonkatsu recipe. Cut into 1/2" strips.
Put rice on the plate and place Tonkatsu over rice. Then pour curry over it.
http://www.japanesecooking101.com/katsu-curry-recipe/
Copyright © 2012 - Japanese Cooking 101. All rights reserved.