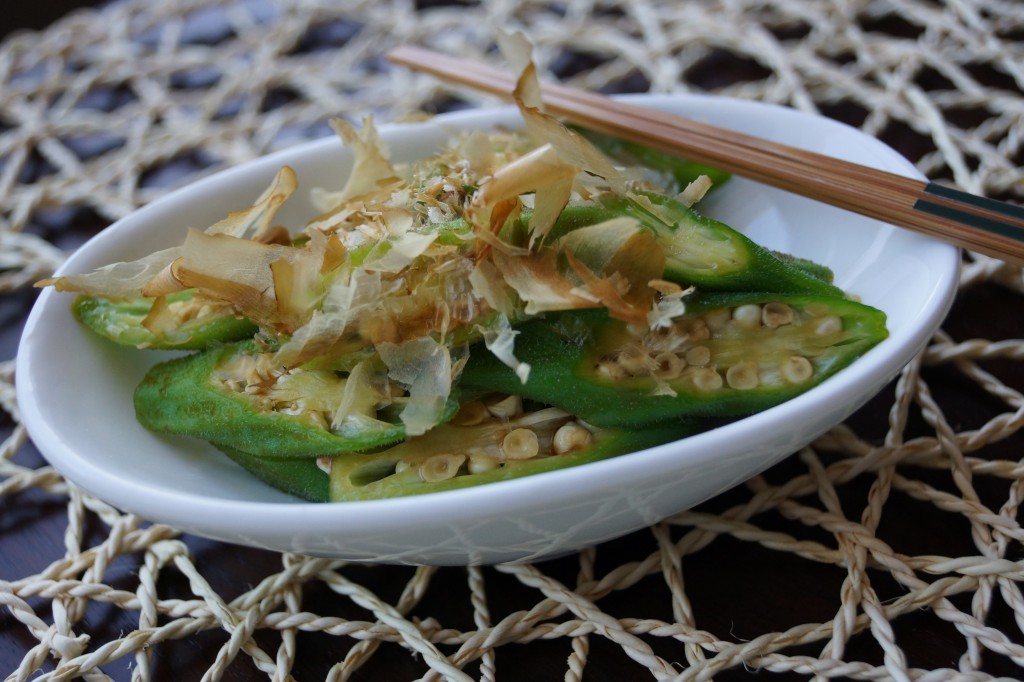 Okra is not just for Gumbo!  We eat okra in Japan, too.  It is actually a very popular vegetable in summer time there.  Okra is rich in vitamins and minerals, and so a healthy choice.  Here I made it into a very simple and easy salad.
Ingredients
Instructions
Boil water in a pot and cook okra about 2 minutes. Drain and let it cool slightly.
Cut thinly and diagonally and mix with soy sauce. Refrigerate for 30 minutes. Sprinkle with bonito flakes.
http://www.japanesecooking101.com/okra-salad-recipe/
Copyright © 2012 - Japanese Cooking 101. All rights reserved.