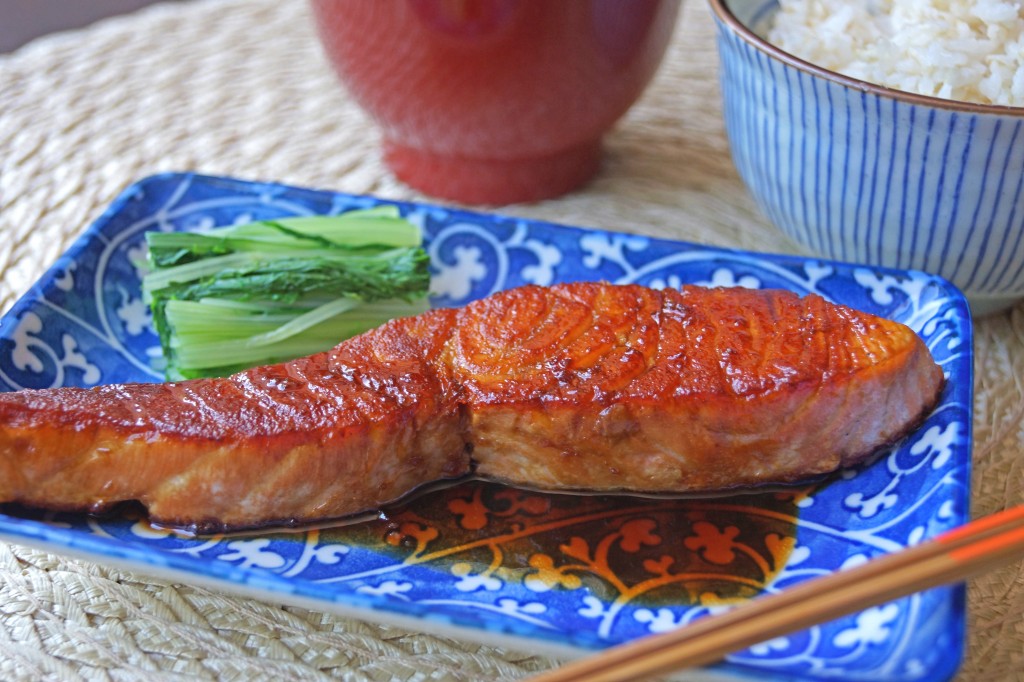 Just like Chicken Teriyaki, Salmon Teriyaki uses sweet and salty Teriyaki sauce.  It doesn't take any time to make this dish, but it's still super yummy and healthy!  Salmon Teriyaki is the perfect main dish for a busy weekday dinner.
I added some grated ginger in the sauce, which goes well with fish. However, you can omit it if you don't want.  To find out more detailed instructions, please watch our Chicken Teriyaki video.
Ingredients
2 Tbsp soy sauce
1 Tbsp sake
1 Tbsp sugar
1/4 tsp grated ginger root
1/2 tsp vegetable oil
2 salmon fillets
Instructions
Mix soy sauce, sake, sugar and ginger in a small bowl.
Heat oil in a frying pan at medium high heat and place salmon in pan. Cook salmon for 4-5 minutes on each side. Then reduce to medium heat and add sauce. Spoon sauce over salmon. When sauce thickens, after about 4-5 minutes, remove from heat.
https://www.japanesecooking101.com/salmon-teriyaki-recipe/
Copyright © 2012 - Japanese Cooking 101. All rights reserved.