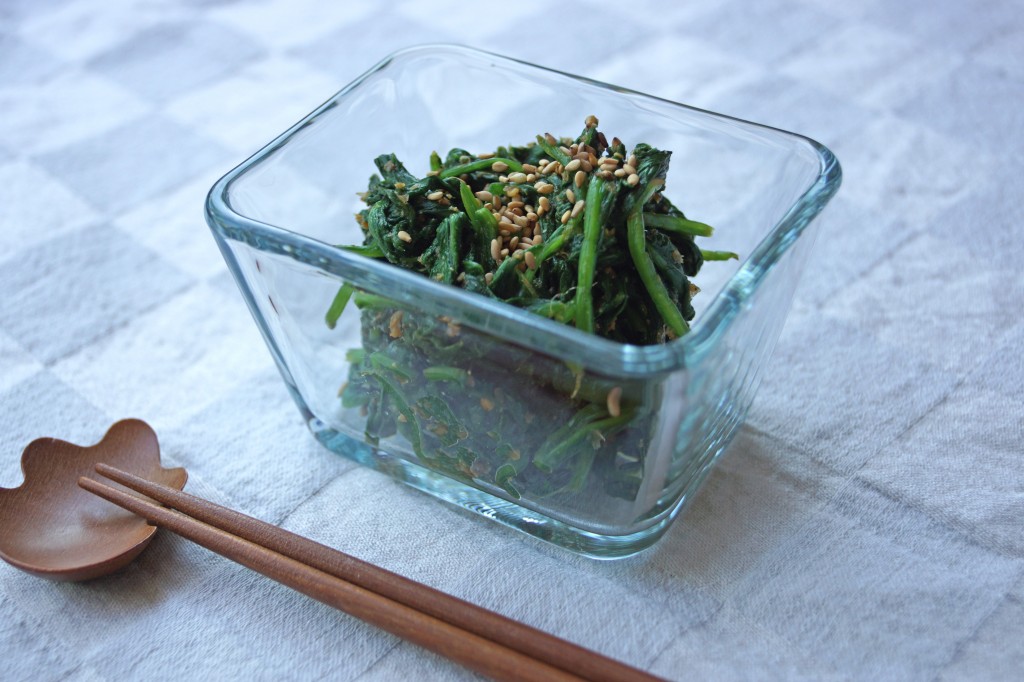 This is a spinach salad with a flavorful sesame sauce (hourensou no goma-ae) that is very similar to our Green Beans with Sesame Sauce, and is a great little side dish.  It is super quick to make, but very nutritious and tasty.
It's best to make your own ground sesame using Suribachi (mortar) and Surikogi (pestle), but you can also use store-bought ground sesame.  Freshly ground sesame has a stronger aroma.
If you'd like more detailed instructions, please watch our Green Beans with Sesame Sauce video as a reference.
Spinach with Sesame Sauce Recipe
Ingredients
1/2 lb spinach
1 Tbsp soy sauce
2 tsp sugar
1 Tbsp roasted sesame seeds, ground
roasted sesame seeds for garnish
Instructions
Blanch spinach in boiling water for 1 minute.
Cool under running water and squeeze out water. Cut into 1" sections.
Grind sesame seeds, and mix with soy sauce and sugar in a bowl.
Mix sauce and spinach.
Sprinkle sesame seeds on spinach.
http://www.japanesecooking101.com/spinach-with-sesame-sauce-recipe/
Copyright © 2012 - Japanese Cooking 101. All rights reserved.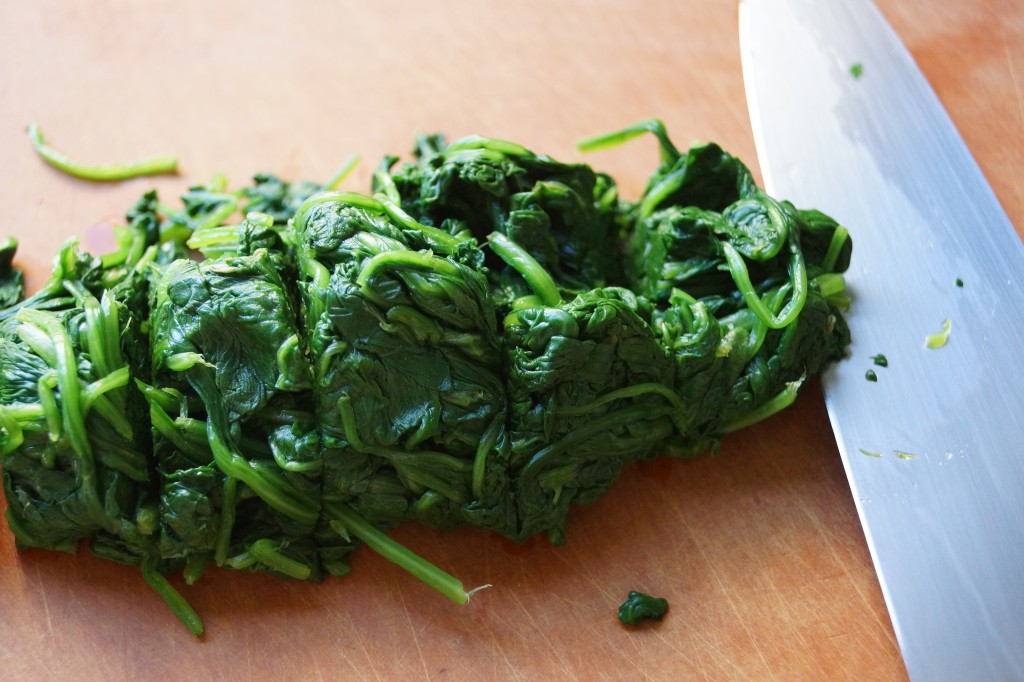 Step 2