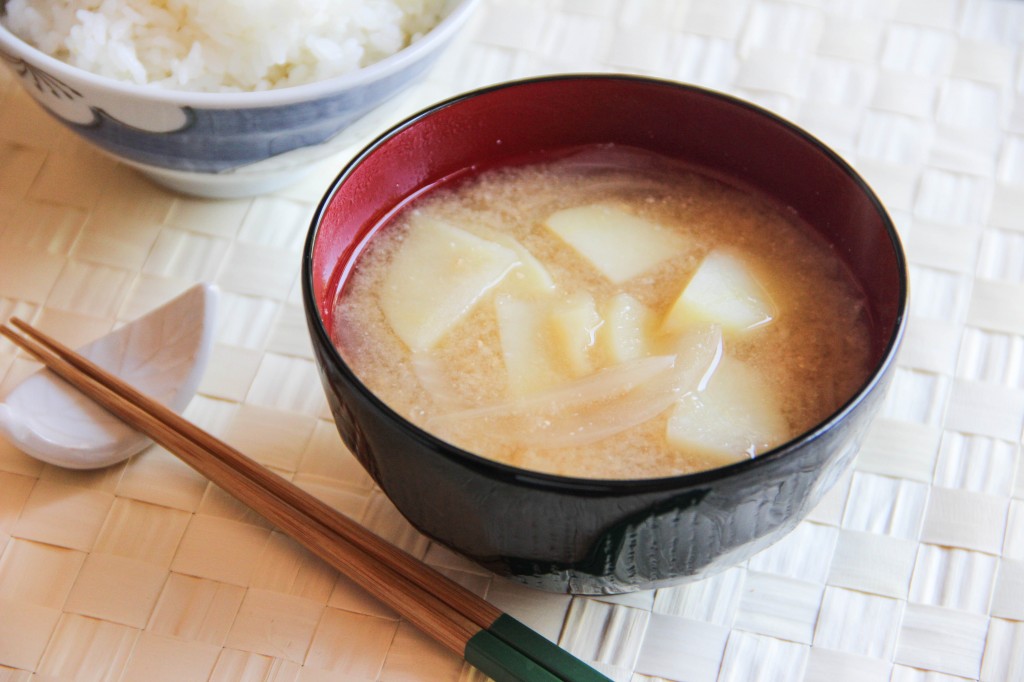 You may think that you must have tofu and/or wakame seaweed to make miso soup, but you can make it with just about anything you have at home.  If you have made miso soup before, the chances are that you still have plenty of dried bonito flakes to make dashi broth and some miso paste left in the fridge.  All you need is some onion and potato to make another authentic Japanese dish!
Onion and potato are pretty common ingredients for everyday miso soup in Japan, simply because everyone has them at home and it's quite tasty.  You don't need to make a trip to the Japanese market this time!
If you have never made miso soup before, please watch our video first.  For quick recap of making simple and delicious dashi broth, watch this video.
Copyright © 2012 - Japanese Cooking 101. All rights reserved.